ToXMaN
biography
One man. One vision. No boundaries.

Born in Europe, I came to the US in 1990 as lead guitar player for a rock band. We played New York City rock clubs such as CBGB, LimeLight and ChinaClub. The band broke up in mid 90's and after that I stopped playing or making music for over 12 years until I decided to give it one more try.

I currently work at MTV Networks in New York City. I'm composing original music tracks and scores and I'm also licensing my finished tracks for film, TV, games, advertisement and all other media projects in rock, electronica and classical/orchestral genre.
7

April 29th, 2007 + 10:04 PM
·

ToXMaN
I know this is probably not gonna fly good here, my String Concerto didn't attract much of the interest, but here we go anyway... 8-)

This is less than 2 minutes orchestral movie theme I did for a production company requesting something emotional using only piano and cello. It was a rush job so I came up with this in about 20 minutes and I didn't play much with the sample selection, so the cello sounds little bit more rich than just a cello, but it did the job... 8-)
10

April 2nd, 2007 + 5:04 PM
·

ToXMaN
There are three main parts/ moods to be set here: happy Goddess, angry Goddess and Goddess the beautiful.
8

September 6th, 2006 + 11:09 PM
·

ToXMaN
Guitars only, nothing else.

Inspired by short novel "Manon Lescaut" by French novelist Antoine François Prévost.
14

August 7th, 2006 + 3:08 PM
·

ToXMaN
This is my take on baroque/ string/ orchestral/ classical composition. I started this many years ago, but didn't finish it up until now.

There are 6 tracks playing and they are:

Violin 1
Violin 2
Viola
Cello
Contrabass
Tympani
16

July 25th, 2006 + 2:07 PM
·

ToXMaN
He is thin, but not weak. His clothes are dirty and falling apart, but he doesn't mind. His goal is to get to the destination, by using every steel muscle in his body and he will not rest till he gets there. Nothing can get in his way, there are no obstacles he cannot overcome. There is no heat, cold, rain or a storm that will stop him. He will hit bumpy roads and steep hills, suffering great pain along the way. He will fly down the hills, overcome with joy, only to get ready for the next battle.

His endurance is endless. He is a man-machine. He is the Rickshaw!
Alias:
ToXMaN
Status: Offline
Threads:
8
Posts:
26
Songs:
8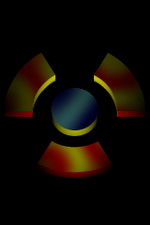 Joined: June 22nd, 2006
Last login: November 27th, 2010
My Messengers
| | |
| --- | --- |
| AIM: | n/a |
| ICQ: | 290653776 |
| Skype: | n/a |